I'm sure you thought you were about to read another dirty diaper post.
Sorry. Not today.
I'm not going to beat around the bush. Today, I'm going to try to sell you something. And that something is Scentsy.
If you're on Facebook and friends with enough people you've probably heard about Scentsy. They sell warmers and blocks of smell good wax and together they make your home/office/current location smell amazing.
Basically, it's all the perks of fancy candles without the potential of catching your house on fire. No downsides.
I'm having a "basket party" right now. And I'm taking orders for my friend/Scentsy Consultant Julie. She's great. And she's also a bit of a Scentsy addict. Which is totally fine because Scentsy is good. If she was, like, a crack addict I would totally step in.
Ok, now that you know what I'm selling, I'm going to start really trying to get you on the Scentsy train. Choo, choo.
Buying Scentsy stuff would be awesome for anyone that hates Christmas shopping and never knows what to buy certain people. Scentsy is practically made for you.
Need to shop for someone on your spouse's side of the family and if you leave it up to your spouse you'll end up giving them a 24-pack of toilet paper (because everyone uses toilet paper, Marie. Duh.) Why not give them this beautiful full-size Scentsy warmer?

Maybe you're tired of giving your Sunday School teacher pictures of lambs and scripture verses. Why not get them this lovely Scentsy warmer?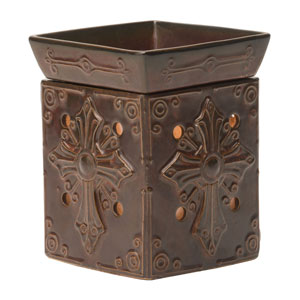 Are your friends pooping out babies like it's nobody's business? Consider this mid-size warmer that's perfect for any nursery.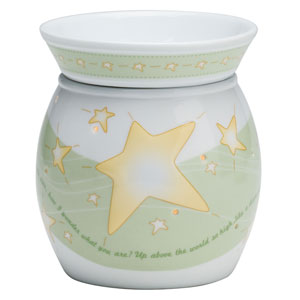 What about your friend that keeps burning spaghetti in her kitchen? This lovely plug-in warmer would be a great way to help her hide the stench of feminine failure.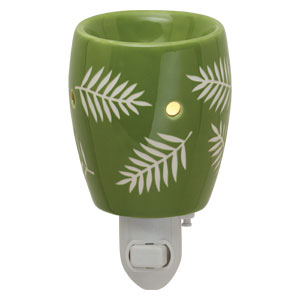 There are tons of smell-good bars and warmers to choose from which makes this the ideal way to get all of that silly Christmas shopping done. Just go to her website and check out the goods. Then buy from my party. Please.
(If you're in town email me your order so I can group them all together and there will be no shipping costs, marie.mckinney@gmail.com )
Oh, and Julie also made up some packages that will save you tons of cash. Because she's cool like that.
Here are the packages:
3 full-size warmers
3 plug-in warmers
9 bars of smell-good goodness
6 scent circles
$160 (that could be 6 gifts taken care of before Halloween!)
or
2 full-size warmers
2 plug-in warmers
1 mid-size warmers
6 bars of smell-good goodness
1 room spray
1 travel tin
1 scent circle
1 fragrance foam
1 scent pack
$150 (that's 5 gifts and plenty of stocking stuffers!)