In 2012 my grandmother moved back to the Philippines to retire. She had spent the last 20 or so years working all over Nashville. In restaurants, at factories, as a nanny and housekeeper, and in hotels. And, like most people from other countries, almost every dollar she earned was sent back to her children and grandchildren back home or invested in to the home she would retire to.
And then Typhoon Ruby came through last weekend. No, not the typhoon from last year. A different one. And unlike last year's typhoon, this one destroyed my mom and grandmother's hometown. 27 people have died, a million people were evacuated, and 80% of the homes in coastal areas were destroyed.
My grandmother's home was one of them.
We are praising God that everyone in our family is fine. But their homes have been destroyed, and they don't have the resources to rebuild. More than that, this disaster hasn't gotten the world's attention the way it did last year so this year's victims aren't going to have as much help.
Yesterday I noticed that the island's pastor, and a key contact that kept my mom in the loop, had posted on my mom's Facebook wall about our family's situation. He said, "There is a lot of reconstruction that needs to be done. Pray with us and for us, with limited resources, we'd like to use it where people will recognize the Lord's love and care for them."

So I prayed. And then I set up a Go Fund Me project for my grandmother and her family to raise money for the resources they need to rebuild. I have no clue if this is going to work, but I would love if you'd consider donating money to help them. My grandmother has been home in the Philippines for only a few years and experienced almost as many deadly typhoons, and, well, she needs a break don't you think?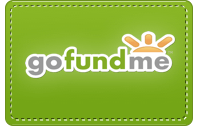 Some pics to help you get a feel for the place 🙂