My mom was not that into Halloween when I was growing up. I mean, we got costumes and went trick or treating, but it wasn't like she was trying to make sure her kids had the Best Costume Evah. Like most kids my age, we had costumes like this on Halloween:
Nothing homemade or particularly adorable. Just enough to look like we tried and deserved the free candy we walked DOOR-TO-DOOR to get (#btw, what is this trunk-or-treat nonsense?)
And then my mom got a grandbaby. And this costume thing? It's a thing now. And she has opinions.
2011 – The Cheeseburger:
I don't know how we got this costume. I can't imagine I bought it. Did someone give it to me? I think they did. Anyways, this was not funny in my mom's book.
Lola Commentary – "Marie. This is not cute. He should have been a pumpkin. Pumpkins are cute."
2012 – Superbaby:
She was so disappointed in the 2011 costume that she got him this Superman costume. I will admit that she was right and he looked adorable.
Lola Commentary – "See, Marie. When you try things work out."
2013 – Handy Manny…ish:
I think she thought she proved her point in 2012 and that I was ready to be a 'good mom' the next year, no help required. Wrong! I did what I do. I came up with a great idea ("Otis would make a great Handy Manny!") and then suffered in the execution ("Crap. Halloween's tonight. This mostly green shirt and kinda similar hat should be good enough…").
Lola Commentary – "What is DCS's number? This is unacceptable, Marie."
This year had potential, but my poor baby couldn't really move his arms because that's a 2T costume on a 3T kid. #ChubbyBabyInALittleCoat
Lola Commentary – "So cute! What do you mean it was too small? What do you mean it was the only size they had? What do you mean you didn't buy it until today? You know when Halloween is, right? Every year it's the same day. I give up. If you don't want to obey that's your problem. You know what God does when we don't obey? Pray about this, Marie. You have a problem."
2015 – Fireman Part 2:
It fits. It was purchased IN SEPTEMBER. It is something he actually wanted to be.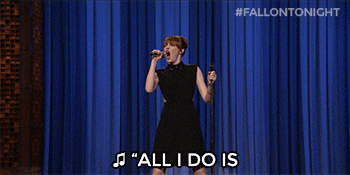 Lola Commentary – "Don't you feel better? You can breathe. There's no stress. And he looks so cute. And so happy. Don't you like it when he's happy, Marie? Make your son happy. And your mom. And Jesus. Mostly Jesus."
So get a real costume, y'all. It matters to Jesus.