There is no area of my life where I feel more blessed than in friendships. God has introduced some of the most magical women into my life, and Kate Mason is possibly one of the most magical of all.
She is fierce and positive and charming and she glows. Literally. Because her skin? It's amaze. But that's not really the point.
Then she got pregnant. And I held my breath because motherhood and all the emotional junk that comes with it can make even Beyonce wonder if she's got this (and we all know that Beyonce always gots this).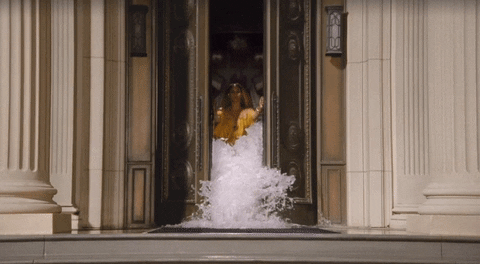 So once she came out of the twilight zone of newborndom, we went to coffee with baby in tow. We talked about all the changes the baby brings and I couldn't help but notice how beautiful motherhood looked on Kate. And not because she's a Pinterest-perfect mombie, but because she was confident and listening to herself and respecting herself all while being a nurturing and attentive mom. It's not an easy balancing act, trust.
I have a theory about why Kate is so good at listening to herself on this beautiful journey. She doesn't have Facebook. Or Instagram. When she wants the grandparents to see a pic of the baby she sends a text. Novel, right?
So she doesn't have all of this noise in her head. She can hear herself. And if I could point to one thing that is magical about Kate is that her lack of noise is contagious. When you sit with her she is there and listening completely which helps you be there and completely listen. I know because I've sat with her numerous times as I sorted out what my next steps were as far as my career, and her ability to help you see the real questions is, for lack of a better word, magic.
I have gushed enough. With a lot of begging from me, Kate is offering up a new coaching program specifically designed for new moms, and I can't tell you how excited I am about this yes, I totally can. Instead I'm going to let Kate introduce herself!
After the birth of my first daughter, I experienced what could only be called an identity crisis. I realized that with the addition of this new, strange creature that literally made my heart hurt from love, I had to reevaluate almost every aspect of my life. My relationships had changed, my body had changed, my confidence wavered and my creativity stunted as all my energy was spent keeping this living, breathing baby alive.

As a control addict, I craved a structured program that could walk me through the steps to get me to the new, awesome self I knew existed. As a certified life coach, I developed that program. Motherloaded: A 12-Week Coaching Program for New Moms Experiencing the Inevitable Identity Crisis was created to help moms discover their new selves, as a mother, a partner and a woman. Over the 12-week course, everything from inner confidence to personal style to relationships with friends and family will be discussed. Issues like sex after baby, communicating with extended family, meeting new mom friends, and more will be evaluated and goals will be set.

I am currently taking new clients and would love to hear from you! Please feel free to email me for more information, pricing, etc. Also, if you are so inclined, don't hesitate to pass this along to anyone who might be interested. I look forward to hearing from you soon!

Kate Mason