This post is for my fellow Christ followers.
Most of the time I'm like everyone else watching the United States of America the last couple of weeks.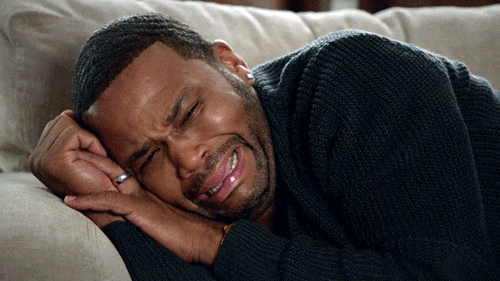 It breaks my heart that there's a mom looking at her little brown baby and genuinely terrified about the day he becomes too scary. Terrified about the day he becomes ok to murder.
It breaks my heart that there are babies watching their good moms and dads leave for work to serve their community scared they might not make it home.
It breaks my heart that there's so much hurt that none of us can hear straight.
But these are nothing compared to the heartbreak I feel over the silence from the Church.
I get why the world is fuming and hopeless. I truly do. The entire thing is a cluster. I get why violence feels like an answer. It's what naturally happens when we have felt unheard for too long. We cannot expect anything different from our flesh.
But when I see the Church fail to be the Church? I don't even have words.
But Jesus did have the words…
I'm praying not only for them
But also for those who will believe in me
Because of them and their witness about me.
The goal is for all of them to become one heart and mind—
Just as you, Father, are in me and I in you,
So they might be one heart and mind with us.
Then the world might believe that you, in fact, sent me.
The same glory you gave me, I gave them,
So they'll be as unified and together as we are—
I in them and you in me.
Then they'll be mature in this oneness,
And give the godless world evidence
That you've sent me and loved them
In the same way you've loved me.
Our oneness gives the godless world evidence that Jesus was sent here because God loved all of us.
If 'saving the world in the name of Jesus Christ' matters to you then UNITY IN THE BODY OF CHRIST MATTERS TO YOU.
You want to 'prove' that God is real? THEN CARE ABOUT EVERY SINGLE MEMBER OF HIS BODY!!!!!!!!!!!!!!!!!!!!!!!!!!!!!!!!!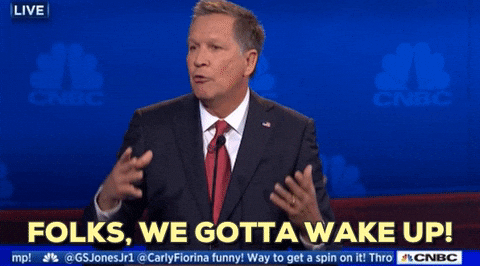 It makes me weep that when the race conversation blows up on CNN or Fox or your local Facebook page no one ever says, "How do we fix this? Let's ask the Church! They have it figured out!" And do you know why they don't ask us about racial reconciliation and how to become One?
Because Sundays are the most segregated day of the week. And everyone is ok with that.
Because when schools were desegregated churches responded by opening private schools so that their kids would never have to mix.
Because when I went on my first church trip as a teenager in 1999 the conversation in the van was whether or not it was ok to date outside of your race. IN NINETEEN NINETY NINE. 
No one looks at the Church's ability to unite across racial lines and says, "Yes! That's how it should be done!" That's a problem, yall.
And I don't say any of this like it should be easy. It isn't easy today, the same way it wasn't easy when the Church was born and God was explaining to them that "Yes, Jewish people you are going to start eating with Gentiles. It's going to be awesome. Trust me."
Paul was the biggest racist of them all and was essentially of the same mindset as a white supremacist, and God was like, "Hey! I want to use you to unite the Church!"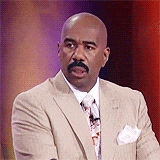 And then after God got a hold of Paul's heart he wrote this to the church at Ephesus:
11-13 But don't take any of this for granted. It was only yesterday that you outsiders to God's ways had no idea of any of this, didn't know the first thing about the way God works, hadn't the faintest idea of Christ. You knew nothing of that rich history of God's covenants and promises in Israel, hadn't a clue about what God was doing in the world at large. Now because of Christ—dying that death, shedding that blood—you who were once out of it altogether are in on everything.
14-15 The Messiah has made things up between us so that we're now together on this, both non-Jewish outsiders and Jewish insiders. He tore down the wall we used to keep each other at a distance. He repealed the law code that had become so clogged with fine print and footnotes that it hindered more than it helped. Then he started over. Instead of continuing with two groups of people separated by centuries of animosity and suspicion, he created a new kind of human being, a fresh start for everybody.
16-18 Christ brought us together through his death on the cross. The Cross got us to embrace, and that was the end of the hostility. Christ came and preached peace to you outsiders and peace to us insiders. He treated us as equals, and so made us equals. Through him we both share the same Spirit and have equal access to the Father.
THE CROSS GOT US TO EMBRACE AND THAT WAS THE END OF THE HOSTILITY.

Church, listen. Satan wins every single time we choose our fleshly desire to become defensive or violent over having compassion for the very real pain of our brothers and sisters IN CHRIST. I don't know about you, but I'm so tired of letting him win. Of letting him destroy the community and peace of His Church. Of being ok or indifferent or apathetic to the dire lack of unity in our churches. I'm tired of letting Satan tell me it's ok to believe what I believe about my fellow earthlings instead of demanding that THE CREATOR OF EVERY SINGLE HUMAN renew my mind to make it look more like His and less like mine.
This is the spiritual warfare, Church. We don't use weapons in spiritual warfare. We use love. So if you want to get in the fight why don't we start with holding up all of our thoughts and opinions about race relations up to His word:
Love is patient. Am I patient when I hear a different perspective? Or am I unwilling to listen?

Love is kind. Are my actions drenched in kindness? Or have I chosen to be harsh?

Love does not envy, does not boast, is not proud. Do I just want to be right?

Love does not dishonor others. Are my words bringing honor to my family-in-Christ's pain?
Love is not self-seeking. Am I fighting for what is right and fair for EVERYONE?

Love is not easily angered. Yeah… about that.
Love doesn't keep a record of wrongs. Am I holding the past against you?

Love rejoices in the truth. Does being right bring me joy? 
Love protects. Am I standing up with the hurting?

Love trusts. Am I giving you the benefit of the doubt?
Love hopes. Do I have faith any of this can change?

Love perseveres. Am I willing to continue this journey to racial reconciliation with the Church even when it feels damn near impossible? 
Love never fails.
Church, let's not let hate infect our hearts, ok?