Deciding to do the the stay-at-home-dad and sole-breadwinner-mom thing was hard. It is hard to not conform to society's gender roles. It is hard to think you're not being who you are 'supposed' to be. And, yes, gender roles exist. And I'd say Mark has suffered far more than I have.
Because no one straight up asks a sole-breadwinner-dad, "So… she's just not going to work?" or "Yeah, but…what's she going to do to make money?" or "You should tell him to get a job."
Neighbors don't openly laugh at a stay-at-home-mom and talk about how 'lucky' she is because wow, that's the life, right?
Nope we don't talk to breadwinning-dads and stay-at-home-moms this way because it's incredibly rude to voice the idea that the person making sure the littlest person in your home is alive and taken care of is "doing nothing." It's ugly to hint at the idea that the SAHM is in some way 'taking advantage' of a working dad.
And the worst part? None of this came from conservative men who thought women needed to be barefoot and in the kitchen. They all came from women who love them some feminism…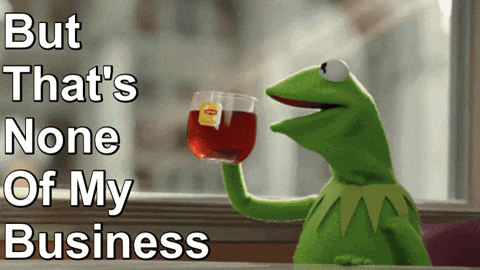 It's hard being a stay-at-home-dad. It's hard not to 'provide' for your family the way a 'real man' should. It's hard to have almost no one to relate to. It's hard to wonder what everyone thinks about your role, to wonder if there is any way your dad and son could possibly be proud of the man you are.
It's hard being a working mom. It's hard wondering if every way your kid isn't excelling is because you aren't around enough, that you aren't "mom" enough. It's hard feeling guilty about all the things, all the time.
The thing is… Mark is my biggest cheerleader. I would have been happy to giggle away every insane idea I've ever had, but Mark has always been behind me whispering, "Take yourself seriously." Every single time I wanted to make myself small and sneak away from the conversation, Mark said, "No. Take your seat at the table."
It has been easy to become a working mom chasing down insane ideas because the man standing beside me refused to let me believe the lie that my voice didn't deserve to be heard. He refused to believe that my calling wasn't worth action. I would not be the woman I am today without him.
And in the same way he watched me chase dreams, I watched him protect and provide for us.
I watched him learn to use cloth diapers and figure out formula. I watched him pack diaper bags with detail. I watched him learn Otis so well that getting him ready for a day out almost always went smoothly (for him). I watched him make peanut butter and honey sandwiches so perfectly that I don't even bother trying because they are sure to get sent back to the kitchen. I watched him make sure sunscreen and bug spray is always applied. I have absolutely no clue what it's like to worry if Mark can handle being a parent to Otis. I watched him put me and our little bear first in every conceivable way over and over and over again.
The reason I went to work and he stayed home? Because it's the kind of life we wanted for us and Otis, and I'm not sure I could have chased my dreams if I didn't know that my little bear wasn't completely loved and taken care of at home. Simple.
Mark apologizes to me often. Sorry that he gets to be home. Sorry that I have to work. Sorry that he doesn't make money.
I won't listen to any of it.
I have no illusions about who got the good end of the deal. I have a beautiful family and we have a beautiful home. We have food and bills get paid and I fill up my gas tank every time I need to. My husband loves me and my little boy makes me laugh. I have written books and created programs and built a neat little web presence in my "spare time." I go to a job that I love, and am regularly told that I'm doing good work. My ideas are listened to and taken seriously by men that hired me to answer phones 10 years ago.
He's the behind the scenes guy. The wind beneath my proverbial wings. He's the one making sure all the bases are covered at home without little to any recognition for a good day's work. He's got the hard job, not me.
To say that we aren't both holding our breath a little bit as we prepare for Margaret is a lie. Today our roles feel right and comfortable in a way they didn't 5 years ago. Time does that. But that doesn't mean we have forgotten how hard the whole role swap thing is. That doesn't mean we aren't a little bit terrified.