Dear Not-Margaret,
Almost a year ago your dad and I had this text conversation:
You are my dream baby. Literally AND figuratively.
I have not written to you the way I wrote to your brother because, well, you're the second child. I think this is just how it goes.
But I think you'll be making your appearance sooner rather than later. So I wanted to let you know a couple of things.
This pregnancy has been pure bliss (from Week 14 on)
The first trimester was hell. It was like having an on-again, off-again stomach virus. I hated it. But one day I prayed about what to eat and I heard God tell me to eat a salad which is NOT the first thing I think ever, but it's especially not what I think when I'm pretty sure the meal will be coming back up (I can't imagine anything worse than throwing up lettuce). But I started eating salads and I have felt amazing ever since. You have been a dream of a tenant. Thank you.
You move a lot
We were done with Otis's ultrasound in, like, 15 minutes. He stayed still nearly the entire time. Your ultrasound? Ha. Haha. Hahahahahahaha. We were there for nearly an hour with the tech trying to get all of your measurements. She tried to get a 'decent' pic of you, but you just never stopped and she had a full day of appointments and she was like, "Y'all gotta go. This kid won't stop moving. This is the best I can do." At my last appointment with the midwives they got me on the fetal heart monitor thing because your heart rate was a little high. The midwife observed you for 20 minutes before shrugging her shoulders and saying, "I think she's just a little on the wild side."
Yay.
You not being still:
You love scripture and prayer
I was in love with worship when I was pregnant with Otis. I was a hand raising, crying fool nearly every Sunday. Today your brother sings along during worship EVEN WHEN IT'S SUPPOSED TO BE A CHOIR MEMBER'S SOLO.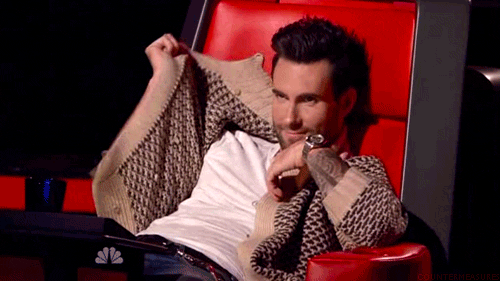 My entire pregnancy with you I have been a praying fiend. Everything gets taken to God in prayer. And I'm on like Day 160 of the Read-the-Bible-in-a-Year plan. I wake up excited to read the Bible. I don't recognize myself, but my guess is it's because this is the you part rubbing off on me. (And don't think I can't feel you shaking your head and telling me that this theory is in no way biblically sound. I'm your mom. Shut up.)
I had lots of weird dreams
I won't go into detail, but I have felt like a prophet for the last 8 months. There have been a number of dreams during this pregnancy, mine and friends of mine, that have spooked me a little. And when your dad suggested we name you Wren which the Druids consider a bird of prophecy? Done and done.
Also, the grandmother that basically raised your Pa was named Birdie. Like, that was on her birth certificate. Birdie.
Also…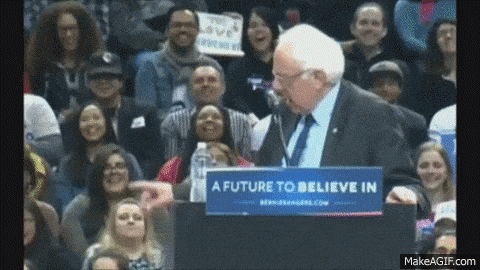 If your dad wasn't going to let me name you Bernadette then I guess this will do…
I have been terrified of you
I have been terrified to fall in love with you almost this entire pregnancy. Not to beat a dead horse, but it's been a dream, and I'm terrified to wake up and find out you aren't real.
I am terrified to be a mom to a girl. It might not make sense, but raising a woman feels like such a huge responsibility. I already believe you, like most of the women in my life, are a force. I love it and I can't wait to cheer you on as you learn what you're going to do with all of this power, but again… terrified.
Also? I am terrified that you won't like me. Boys love their moms. Forever. They're like little koala bears. But I already know you're probably the most amazing female I know. I already know you are the ultimate cool girl in my universe. I know because I watch other moms of girls look at their daughters in awe. I know because of how your Lola talks about me, as if I could do or be anything I want to be. And it's a leetle intimidating to know you're about to hang out with the coolest girl in school for the rest of your life, and that her respect won't be given it will be earned. I'm praying I'm up to the challenge of being the mom I know you deserve.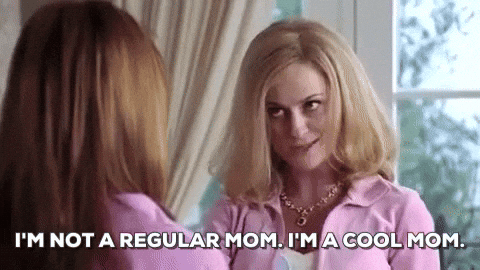 But I'm also so in love
I can't wait to see how much my heart grows. How much your dad's heart grows. How much your brother's heart grows. You are landing into a family filled with so much love and excitement about you, it's a little nutty. While I don't know how you'll fit into our family, I have no doubt that you will. You were made for us, and we were made for you, and oh my goodness isn't life beautiful?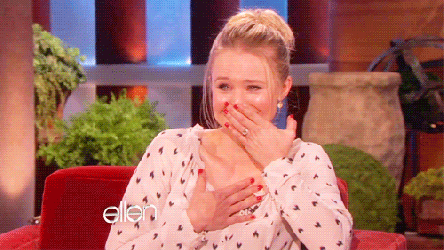 (Yes, I anticipate having the same reaction to you as Kristen Bell had to meeting a sloth.)
I cannot wait to meet you, Baby Bird!
Love,
Mama Bird