Yesterday this picture came up in my FB memories…
Oh, y'all. My little monkey boy!
I got all weepy because I truly feel like I don't remember any of this well enough. I don't remember the giggles well enough. The sweet cheeks well enough (that are totally still around, but aren't those sweet 18 month old cheeks). The little armed hugs well enough. I feel like I'm waking up from the best dream in the entire world, and I'm desperately sad that I only seem to have a foggy recollection of this time.
And so I'm watching Wren knowing that all of these sweet moments are not going to survive in my brain and I get so weepy WHILE PLAYING WITH HER because I know that one day in the future I will watch a video of her giggling or crawling and I'm going to say something like "I DON'T REMEMBER HER BEING SO LITTLE!"
Mark got one of those virtual reality things the other day for SUPER cheap and it's insanely cool. While I was exploring snow covered mountains it hit me that our kids will probably have virtual reality videos(?) of their kids. They will probably put on their VR goggles and get to relive their kids learning to crawl or walk or eat rice cereal for the first time. And I'm just like
But I also know this. When they put their VR goggles on and watch my virtual reality grandbaby crawl around it's not going to be enough. It still won't be the same. They'll be the same level of sad as I am today, and still cry out "I DON'T REMEMBER ANY OF THIS!"
I have mentioned this a billion times, but I read the entire Bible last year, and I think it changed my brain. This is a thought that just seems to sit with me all of the time now: Life is so fragile. It is so fleeting. And the more we try to capture it and panic about missing out the more we actually do miss out.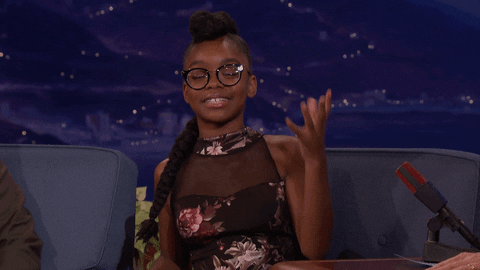 Every single day on this beautiful mess of a planet is a gift. This sounds morbid, but lately when I watch my kids sleep I think, "I honestly have absolutely no clue if I'm going to wake up. If y'all are going to wake up. But oh, God, thank You so much for this life, for this home, these babies, this breath…"
So far I've woken up. And they've woken up. Thank, God.
The truth is I am never going to be satisfied looking back, trying to relive these precious moments. My appetite to feel as loved and needed as I am right now will be insatiable one day when my house is clean and no one is begging to "show you cool*." Knowing this means I have only one choice: Be here.
Be in the moments because we're never getting them back again. Sit with the fear and insecurity on the bad days. Celebrate with the laughter and joy on the good days. Take everything very seriously AND not at all seriously. Breathe it all in because all of it, the good, the bad, and the boring, it's all going to be gone before I know it.
*"Show you cool" is how Otis introduces something that brings him joy. And the idea that there will be a day when I am not the first person Otis thinks of when he wants to "show you cool" is making me a mess.