The kids and I recently watched a video of a snake eating a chicken. I don't know why. Stop trying to understand my ways.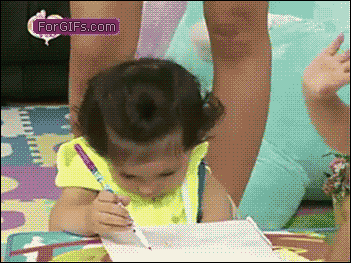 Wren loved it. Whenever she gets my phone she'll ask for 'snake' followed by the most adorable hiss you've ever heard. And then she squeals when I react because she is delighted by the 'fear' she has created in me. The picture above is one of the best smiles I've ever captured, and it's actually her in the middle of one of her hisses. My sister and cousin have both pointed out that she's a Slytherin in the making… and that's a good thing?
In other hiss related news, my baby boy has learned about the letter S. He is in love with the S sound, and loves pointing out every letter S he can find while we read their* Daniel Tiger book. Which can we talk about how he wants to listen to me read a book? Yes, it's a pre-k book. Yes, he's seven. Yes, he's never been into a book before now. But he is getting excited about this and I'm just like…
You guys. I cannot love these babies any more than I do. It's impossible.