Every parent wants to give their kid a 'Wow' present. I remember that feeling of waking up on Christmas morning and all the magic and joy of seeing The Gift under the tree. I want, more than anything, to give my kids that same feeling of joy.
The problem is that the older your kid gets the harder it is to capture that joy in a toy. Otis is especially hard because from what we can tell his joy comes from just being around his family. He is full Elf when he hears that I'm not going to work and we get to spend time with Bobbby, Lindsey, Meesa, Shawn, and Tater.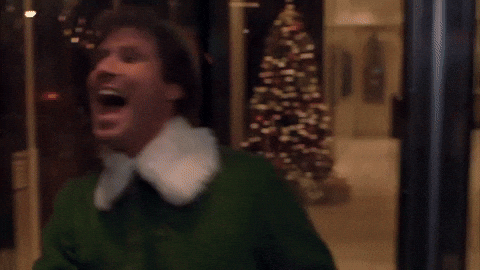 Unfortunately, he also really loves opening presents and wrapping up his aunts and uncles would be… difficult.
But, yall. I found The Gift.
Meet The Sharers. YouTubers that are just super sweet, happy guys and Otis loves them. They do that little hand signal thing and Otis throws it up regularly and will say, "Mom, stay awesome and share the love" (which is what they say when they begin and end videos).
It clicked a week before Christmas that Otis would lose his mind over a red Sharer shirt. He'd never take it off. It would fill him with joy that he'd never experienced before. I'm not being hyperbolic. He would love The Gift.
I order the shirt and it's scheduled to get here on time. Phew.
A few days later a manila envelope is in the mailbox. I open it and a quick peek says it's The Gift. Yay! He's gonna flip, yall. I toss it in the closet that is holding all of our Amazon boxes, and go about life.
Christmas Eve and the kids are in bed. We start wrapping the presents. We don't leave presents under the tree because I'm not in the mood to be asked about opening gifts for weeks on end. Everything goes out on Christmas Eve after the kids go to sleep.
"Where is the manila envelope from the closet?" I ask.
"I don't know what you're talking about…"
Hmmm….
I tear the house apart. I start looking in the weird places like the freezer, my underwear drawer, and behind the lawn mower. I stand in the middle of rooms just staring hoping it will jump out and yell surprise.
I did this until almost 2 in the morning. My heart was feeling so broken and hopeless. I had to find The Gift. I just had to.
Obviously, I was praying the whole time, but finally I had to sit down and get serious.
"Lord, please! I need to find The Gift. Where is it?!? If he doesn't get The Gift he won't have The Joy."
And then I heard the Holy Spirit gently convict me…
Guide him to find the The Joy in The Gift of Me.
I was/am dangerously close to training my child to find Joy in the things of this world which would be fine if it was possible. We all know that by dinner the joy of most Christmas gifts has worn off. We know that the high of the perfect present is fleeting, but we keep chasing it down. And no matter how perfect that Share the Love shirt is (and I cannot fully explain how. perfect. this. gift. is.) it isn't anything compared to being in relationship with Jesus. So instead of stressing and using my energy to find a shirt, I thanked God that He made this relationship possible and prayed for wisdom about how to guide Otis best towards Him and His joy.