Did I ever blog about wanting to do stand up as my talent for the Mrs. Tennessee pageant that I said I would enter as part of my Esther Year?
No?
Lemme talk about it now.
When I turned 35 I said it was my Esther Year. No, I don't know what that means either. But basically the idea was that, like Esther from the Bible, I would enter a beauty pageant and save my people from certain genocide. There were many things that should have stopped this idea from coming out of my mouth. I was letting my gray hair out. I had not lost any baby weight from any babies. I was using Snapchat filters because I looked cuter as a Snapchat pig than I did as a tired working mom.
[Insert crying laughing emojiis here]
But the thing I really wanted to do, despite all the obvious reasons not to, was the talent portion of the pageant.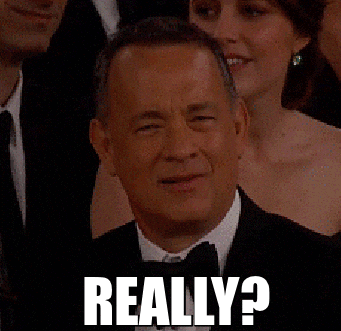 Surprised I have a talent? My mom was, too.
I was planning to prepare a stand up comedy routine.
I didn't really have a plan. You have to know me for, like, a minimum of 15 years before you might think I'm funny. And, also, public speaking makes me want to puke so I hadn't really worked through the logistics of that minor obstacle, but that was what I thought would be the best part of my Esther Year. Getting up in front of strangers to point out the funny in this crazy, ugly, stressful world.
But in the end?
But do you know who IS going to do a standup comedy routine? Heather Land, the accidental comedic genius behind the viral 'I ain't doin it' videos! She'll be at The Ryman on October 4th and I am so sad that I'm going to miss it, BUT YOU DON'T HAVE TO. I have 2 tickets to give away to anyone that comments with something they ain't doing or their favorite Heather Land 'aint doin it' topic or 'I'd rather…' phrase. Limit of 2 entries and I'll stop taking entries at noon on Thursday, September 26th. I'll announce a winner on Friday morning.
If you're a tired mom in desperate need of a girl's night you definitely want to enter!
Event:                Heather Land: i ain't doin it Unfiltered Tour
Date/Time:         Friday, October 4, 2019 at 8:00pm