If obeying God doesn't make you wonder out loud while driving to work if He's even real or not, you might need to come in a little deeper.
I'm sure when Abraham was walking up the mountain with Isaac he was like, "Am I sure God is real?"
I'm sure when Moses was practicing his elevator pitch before meeting with Pharaoh he was like, "Am I sure God is real?"
I'm sure when Mary had to tell Joseph she was pregnant she was like, "Am I sure God is real?"
And while Jesus didn't question whether God was real, even He was like, "Could we go over the plan again? There is no other way to accomplish Our goals? Cool. Just wanted to be thorough…"
And last month we had to close re-imagine what Simply Sudbury would look like. And the imagination that was required made me wonder while driving to work, "Am I sure God is real? Did He really tell me to do this? Have I lost my mind? Am I looney?"
Our enrollment was low and finding volunteers was getting more difficult. Renting space for what felt like a regular play group felt wrong. Could we have forced the issue? Stretched ourselves in inhumane ways prop it up? Faked it until we maked it? Yeah, maybe.
But at my core I believed Simply Sudbury was something that God had told me to do. And I don't think God is in the business of propping up dead things. He speaks into existence. He breathes life. He resurrects. He doesn't deal with the dead and fruitless.
So when it didn't look very alive or, my favorite word, sustainable, I laid the idea down. And I can't tell you how much peace I had laying it down. How beautifully gentle the process was. All of our enrolled kids found new places to land.
But letting go of Simply Sudbury didn't mean God was done or that I had heard wrong last summer. I kept praying. What on earth was all of that for, God? Why?
I remembered some of the thoughts I had had before the whole thing started. That all of this work was because God wanted to make space for kids that didn't have a place in traditional schools.
When we started Simply Sudbury I had considered naming our little school The Rehoboth Learning Center. That via educational freedom God would make space for everyone. And as we wrapped up Simply Sudbury I went back to this idea and used it as a compass (something all Enneagram 9's must do… find your compass!) to recalibrate. This is something I often pray for women that want to be moms. While you wait, I pray that you get to embody the thing you are hoping motherhood will let you experience. If you long for motherhood because of a desire to nurture something vulnerable then find someone vulnerable and start nurturing. If you long for motherhood because of a desire to guide/shape/mold/influence the future then find new ways to guide/shape/mold/influence. God is so wonderfully creative in how we get to express these deeply held desires. There is rarely one 'right' way. It's a wonderful way to practice the skill of "Acting As If". It's also a wonderful way of entering a posture of "Not my will, Lord, but Yours."
God had called me to make space. So how else could I make space?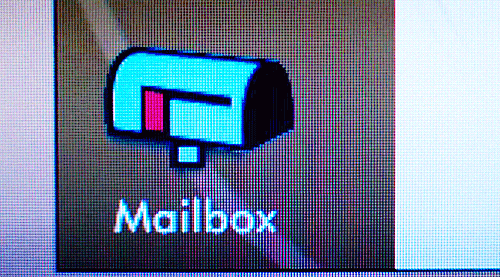 The week we closed down Simply Sudbury I received an email from Thisbe and Noah. They are building Promise Park. A park designed to be inclusive of the many kinds of needs kids have. A park that valued play. A park that valued playing together. A park that wanted to make space for everyone.
They wanted to know if I could help.
It might seem like a simple coincidence. But this email and their mission felt incredibly holy. God knew that as I let go of the dream of what Simply Sudbury could be, I would need some faith fuel. A reminder, from Him, that despite what I saw in the physical He was still working in the spiritual. That there were still creative ways to join Him in making space.
And when I met with Lindsay from Thisbe & Noah I was even more encouraged. The entrepreneurial spirit, the passion for inclusion, the excitement about play. It was everything my heart needed to know that what I was hearing spiritually wasn't totally wacky. God was still moving, even if it wasn't how I expected it.
This is the important thing about faith. When we make room for believing God is who He says He is, we have to make room for nothing about the process to look like how we think it 'should.' We have to make room for something to look like a failure in the physical sense (the crucifixion) and being a brilliant victory in the spiritual one (the resurrection).
We have re-imagined Simply Sudbury. It's now The Learning UNstitute. Our mission to make space is refreshed and sustainable and delightfully creative. We are doing what we can with what we have, and if you've read enough of the Bible you know that that's all God ever needs when it comes to faith:
Give Him what you have. He'll do the rest.
Related:
We're selling lumpia to raise money for Promise Park. Let me know if you want some! We'll be delivering it on Sunday, November 17th and need your orders by Wednesday, November 13th! Get more details on this facebook post.